Announcement From Senator Vin Gopal
As part of our ongoing legislative partnerships, we've been personally asked by Senator Gopal to forward this to Legacy members.


Dear Friend,
Here's the issue: a coalition of corporate, monopolistic interests has corrupted our healthcare system, extorting patients and medical providers in order to pad their own pockets. We need to fight back to make our system work for patients, not middlemen.
I'm proud today to announce a new victory in this fight: the Legislature's passage of our bill ending major abuses by pharmacy benefits managers (PBMs). These third-party corporations intentionally drive up the costs of prescription drugs while squeezing funds from community pharmacies, further driving up the cost of healthcare. Once our bill (S-728) is signed into law, New Jersey will crack down on many of these abusive practices.
That starts with ending retroactive "clawbacks" of lawful payments made to community pharmacies. This abusive practice of paying for prescriptions and then retroactively reducing the payment several months afterward does extensive damage, disrupting pharmacies' revenue streams and turning reliability into uncertainty.
We need to push back against big pharmaceutical companies that would like nothing more than to turn our healthcare system into a monopoly. That's why I joined my colleague Senator Greenstein in banning these treacherous tactics, and why I'm glad to see this critical legislation moving forward.
It's time to even the playing field, restoring transparency, fairness, and oversight to our struggling healthcare industry. This legislation is a big step on the path forward, and I'm determined to keep fighting for affordable and quality healthcare for all of our Monmouth County residents.
You can click here to learn more about this legislation, which also creates new standards for transparency in PBM contracts and frees community pharmacies from PBM restrictions on prescription deliveries.
As always, if you have any thoughts on this or other legislation, I encourage you to contact me at (732) 695-3371, or by email at SenGopal@njleg.org.
Sincerely,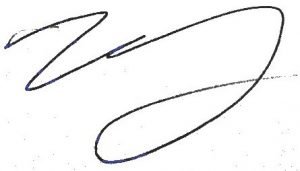 Vin Gopal
Senator, 11th District (Monmouth County)
Majority Conference Leader
Legislative District 11 · 802 W Park Ave, Suite 221, Ocean Township, NJ 07712, United States